Road Cycling the Blue Ridge High Country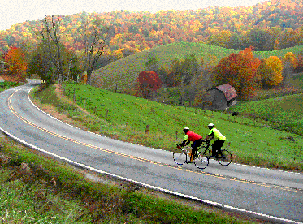 Boone, Northwest North Carolina,

East Tennessee and Southwest Virginia

This site offers information on road cycling in the Blue Ridge High Country of northwest North Carolina, east Tennessee and southwest Virginia.

"Simply some of the best road riding in the world."

- Bicycling magazine

" Boone began to feel like the Holy Land to me, a place I had come to on a pilgrimage. If I ever have any serious problems again, I know that I will go back to Boone and find an answer. I got my life back on those rides."

- Lance Armstrong in It's Not About the Bike: My Journey Back to Life